Creating a Media Buying Campaign Using WhatRunsWhere (For Affiliates/Performance Marketers)
Our mission at WhatRunsWhere is to limit your risks when producing creatives and completing media buys, while maximizing your profits by helping you identify the potential in new traffic sources.
We enable you to keep tabs on your competition to monitor what they're doing and then innovate on their strategies. In this article we will discuss some ways to best use WhatRunsWhere to build your own media buying campaigns.
Creating a campaign by searching by Advertiser search or Keyword search
Once you've logged in you can start by looking up your competition using our advertiser quick search. This shows everything any advertisers' online URL is doing and all their campaigns.
Or you can do a keyword search. Our tool identifies Keywords by searching for text on landing pages. This is useful to remember when doing your own keyword searches on any given topic to make your searches more accurate. For example, searching the term 'diet' will pull up diet related ads but also ads that mention diet on the landing page.
Examine all the ads being used by the advertisers and consider what they have in common. Take these elements and incorporate them into your own ads to limit your risk. If they're being used over and over, they're probably working.
If you are still trying to identify precisely who your competitors are, then using alexa.com and quantcast.com you can look up the demographics of the websites they're advertising in. This will help you build an advertiser profile for the type of sites you want to examine and target in your media buying campaign.
To keep track of the advertisers you're interested in, use the domain tracking tool by adding their domains. This tool will also notify you when they launch new ads. Do this simply by clicking track domains (as seen below).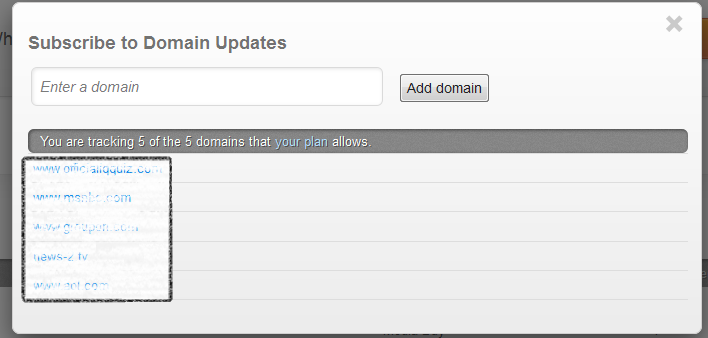 When completing a search, remember to look through the banners that pop up (keep scrolling down to load more). Which ads have the highest AdStrength score? What do they have in common? Use these common elements when refining your creatives to limit your risk.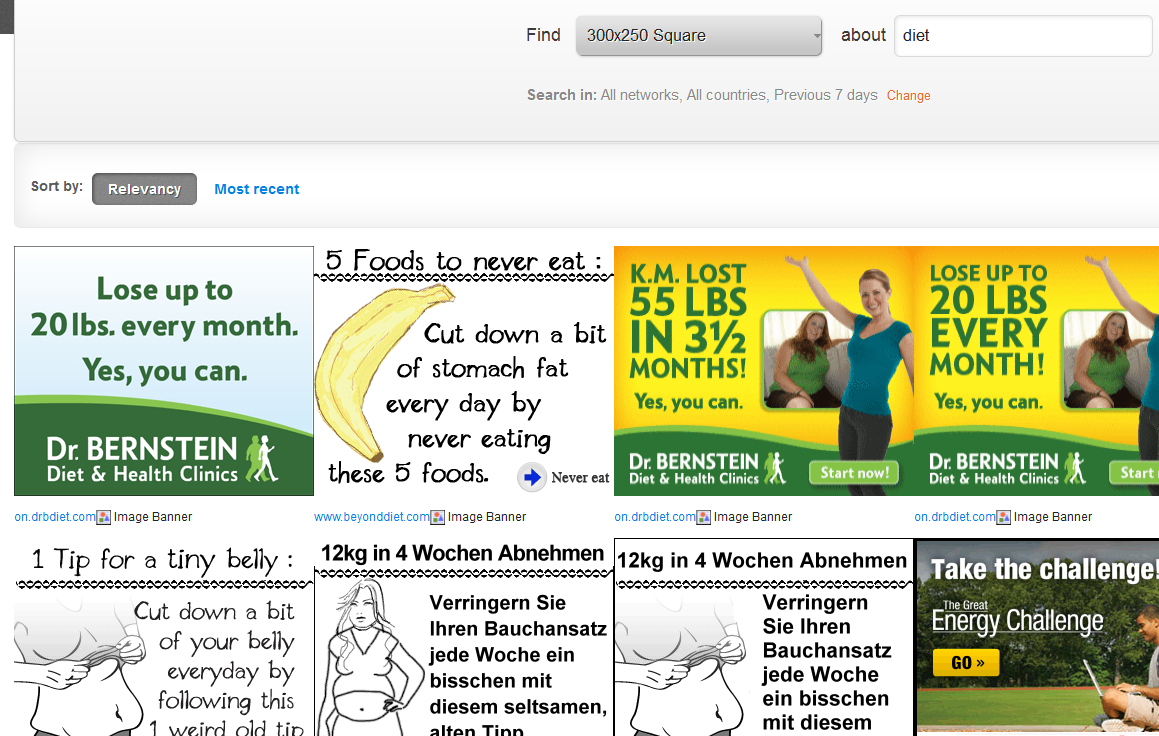 Click on banners that interest you. This will load a window with detailed stats about the banner and where it shows up. Using the data you retrieve with our tool you can design improved creatives and find websites or traffic sources you want to test your campaign on. We can help limit your risk when starting a new media buying campaign.
Creating a campaign by searching by Placement
Another way you can build a campaign is by using our quick publisher (placement) search tool. Simply select the publisher tab instead of advertisers on your panel.

This is the reverse of the advertiser search. It will show you all the information about any domain that has advertising on it. Who is advertising there and what they are advertising.
Using this data, you can see what types of ads are working on a domain and what the different advertisers are doing that's working (again what's similar between the ads). With our tool, you can determine the types of ads you should be running on direct site buys and create campaigns that can yield better results.